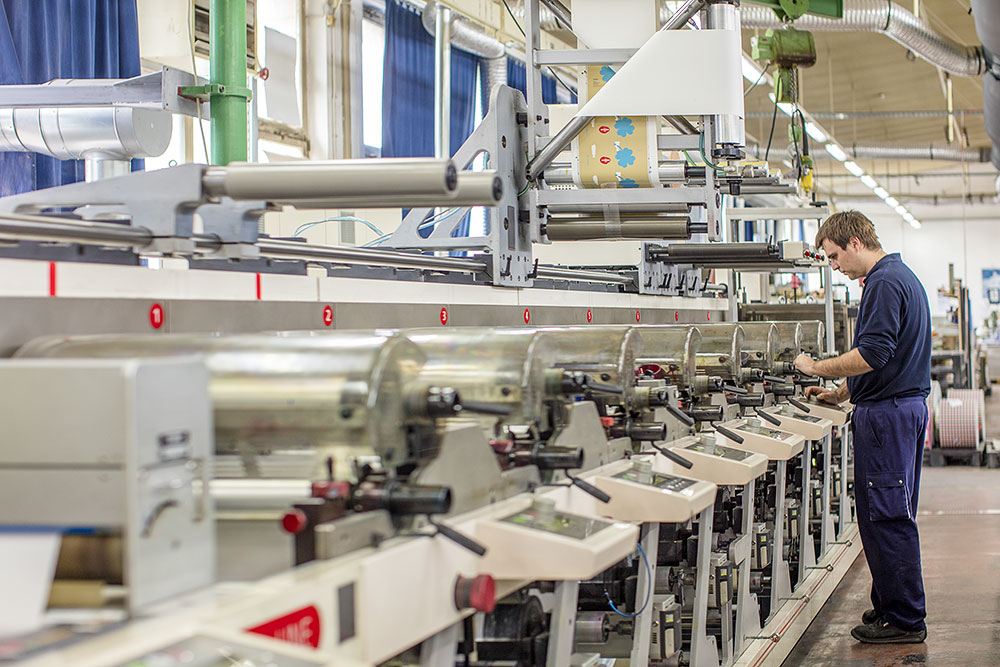 Graphic prepress - We have at our disposal the most modernly equipped studio where your product will be adapted to our production. This is helped by our colour management, a machine for creating printing forms and our professional staff.
With the most common printing techniques, i.e. flexo, offset and screen printing, we are able to meet all the of needs of customers with the most modern printing machines and their professional use.
Finishing the product - Additional value is what makes a product unique. Varnishes, 3D effects, foil printing, blind printing, lamination, numeration and variable data are added to your product as well as whatever else it needs.
Product quality- We use the most up-to-date product traceability, from the production process to delivery, with which we ensure the quality of products.
In order to make a quality print, we also need quality graphic prepress. Therefore, when submitting the material, please follow these specifications.